Chapter Abstracts
Click on the titles below to see a brief description of each chapter:
Introduction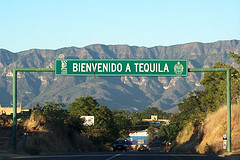 The introduction presents the book's key themes and provides an overview of following chapters. It begins by introducing the central organizing question: How did tequila become Mexico's national spirit? From there, the chapter outlines the principal argument, discusses the data analyzed, explains contemporary depictions of tequila as a symbol of lo mexicano (Mexicanness), and addresses tequila in relation to the literature on Mexican identity and commodity culture.
Chapter keywords: National identity, symbolism, lo mexicano, commodities.
Chapter 1
Fermenting Struggles: Pulque, Mezcal, and Tequila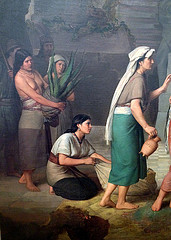 This chapter examines, how, by the beginning of the revolutionary period (c. 1910), tequila was in the best position to become Mexico's national spirit. It begins by providing background on uses of agave (the plant used to make tequila) before the colonial period. Next, it details Spanish and indigenous relations, especially the creation and maintenance of race and gender boundaries among the populations. After tracking the rising importance of Guadalajara as a thriving metropolitan center, and the cultural associations that accompanied its shifting reputation, the focus turns to Mexican independence from Spain and the economic and political changes it prompted with regard to ideas about modernity, consumption, and national identity. It ends by summarizing tequila's emergent identity in the context of early-twentieth-century Mexico.
Chapter keywords: Agave, pulque, colonialism, Spanish elites, indigenous populations, mezcal, Guadalajara, modernity, independence.
2
Intoxicating Icons: Pancho Villa, Masculinity, and U.S.– Mexican Relations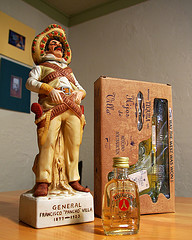 This chapter examines tequila's close association with Pancho Villa and the Mexican Revolution. Specifically, it shows, how amid competing ideas about the nation's path toward modernity and a revitalized sense of patriotism, new expressions of nationalism were established, among them tequila as a populist symbol of lo mexicano. Drawing on printed materials including, novels, U.S. newspaper articles, and Mexican corrido (folk ballads) lyrics, it illustrates how and why Pancho Villa became synonymous with debauchery in general and tequila in particular. Pancho Villa's reputation as a tequila-drinking "macho" revolutionary was adopted and promoted on both sides of the border for different purposes.
Chapter keywords: Pancho Villa, revolution, indigenismo, hispanistas, charros, corridos, bandits, U.S. media.
3
Gendering Mexicanidad and Commercializing Consumption: Tequila and the Comedia Ranchera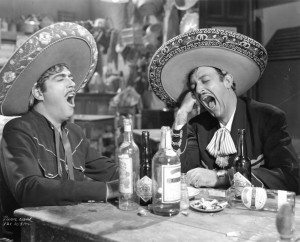 This chapter explores the role that tequila played in Mexican popular culture during the 1940s and 1950s. Mexican cinema was an important site for amplifying tequila's notoriety and linking tequila to traditional notions of feminine and masculine mexicanidad. With a specific focus on Mexican actors/performers, including Cantinflas, Sara Garcia, and Lucha Reyes, this chapter considers how, taken together, performances, stylistics, lyrics, and interactions with tequila illuminate new tensions that sometimes contradict, but also sometimes support, a range of gendered national identities.
Chapter keywords: Golden Age Cinema, comedias rancheras, femininity, sexuality.
4
Touring Tequila and Harvesting Heritage: The Past's Enduring Presence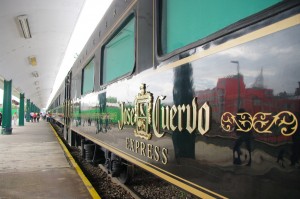 Chapter 4 explores how the town of Tequila is being promoted as a "mandatory destination for all Mexicans." The equation of Tequila as a heritage destination has led to the conception of new and recycled myths including the jimador (agave farmer) and Mayahuel (an Aztec goddess). These figures have emerged within the parameters of "hacienda fantasy heritage"—a manifestation of the contradictions taking place in the Tequila region: The industry is primarily controlled by transnational corporations. These recent associations reinforce romantic ideas regarding tequila's "natural" place as an icon of lo mexicano.
Chapter keywords: Tourism, tradition, authenticity, gender, race, national identity.
5
Pursuing Prestige: Regulation, Resistance, and the Limits of Authenticity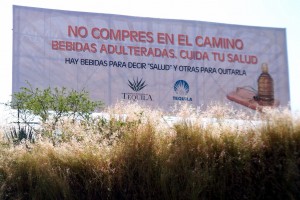 This chapter examines how meanings about tequila are mobilized in the fashioning of contemporary Mexican identity. Whose interests are promoted? Whose are excluded? In the pursuit of protective domestic and international initiatives, Mexican state agencies, together with powerful tequila industrialists, establish legitimacy, assert authority, and affirm their role as defenders of both the nation and the tequila industry.
Chapter keywords: Prestige, consumption, citizenship, Pueblo Mágico, UNESCO World Heritage, Denomination of Origin, Import Substitution Industrialization.
6
Consuming Complexity: Tequila Talk in Mexico and the United States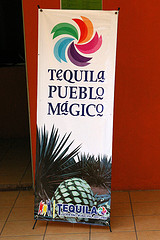 Chapter 6 examines the role of tequila in the construction, negotiation, and maintenance of social collectivity across national borders. Drawing on interviews with Mexican-origin tequila consumers in Mexico and the United States, it argues that consumption communicates the shared codes of cultural identity and provides a language through which individuals challenge traditional gender scripts and track social change.
Chapter keywords: Consumption, gender, transnational identity, cultural identity.
Coda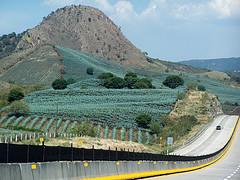 In addition to providing an overview of the growing rates of poverty and describing the rising drug violence in the state of Jalisco, the chapter reviews the central arguments made throughout the book. It concludes with the observation that commodities like tequila have deeply salient social lives, represent the values of a society, and shape the commitments held by communities.
Chapter keywords: Inequality, commodities, national identity, Jalisco.